How Much Protection Do Face Masks Really Offer?
5 Min Read
With COVID-19 spreading like a wildfire across the globe, face masks have become a new addition to our list of everyday essentials. While earlier it was asserted that people should wear masks only when they have any flu-like symptoms that could possibly indicate a COVID-19 infection, over time that theory has been put to rest for good.
With extensive ongoing research on the spread of COVID-19, it came to fore that most people with a COVID-19 infection are asymptomatic, at least for a while before they display any symptoms, meaning that they might never know they were even infected in the first place and hence, unknowingly spread the virus to other people.
This is why, as on today, face masks are recommended for everyone in order to not just protect themselves from the COVID-19 virus but also those around them. 
But how much protection do face masks really provide?
This is a very important question and at the same time one that doesn't have just one answer. This is because the fundamental part of it depends on what kind of mask you're wearing. Different masks offer different levels of protection and they are also driven by other factors like the environment, your profession, your lifestyle habits, etc. So, let's quickly understand the different types of masks available in the market and how much their effectiveness is in relation to protecting you against COVID-19.
Surgical masks
Also known as medical masks, surgical masks are one-time use two-layered masks that cover your nose and mouth and protect you from droplets that contain germs. They can also filter out particles that are bigger in size and offer protection to others by reducing the possibility of any germs/toxins getting into the saliva or respiratory tract of the folks wearing the masks.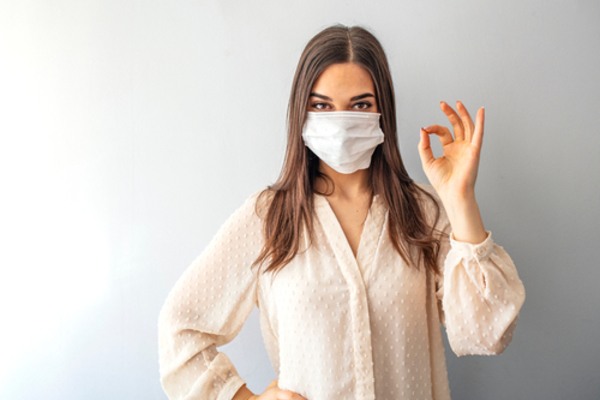 N95 masks
As the name suggests, these masks are designed in such a way that they can block about 95% of very tiny particles of dust or toxins. This is why these are considered to be more advanced than surgical masks since they can filter out both large and small particles. While they are reusable, you must not use them more than 3 to 5 times to ensure that its protective effects do not wear out.
A lot of N95 masks come with in-built valves, which let the wearer release unfiltered air. While this doesn't hamper the protection of the one wearing it in any way, it does put the safety of those around at risk, because the virus can spread through that unfiltered air. This is why many places have banned the usage of N95 masks with valves in them.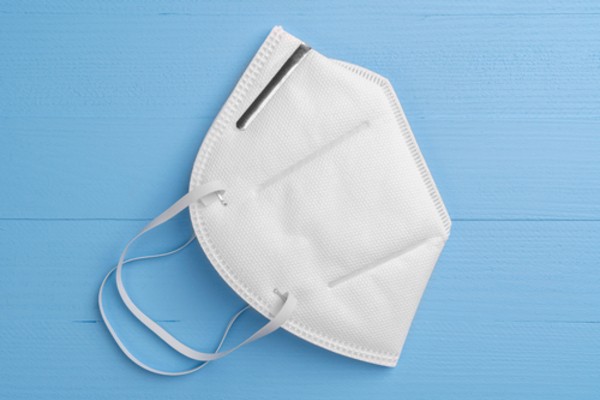 Cloth masks
These are quite comfortable and reusable as well. With the COVID-19 virus spreading rapidly, there's always some sort of shortage of N95 masks and surgical masks. Even if that's not the case, healthcare workers are and should be the first ones to get access to these masks. So, owing to that, cloth masks are something that can not only be found anywhere, you can also make them yourself using some materials at home, such as tightly-woven cotton.
Wash them well after every use and you're good to go. What you need to remember is that cloth masks should have multiple layers of fabric to ensure maximum protection.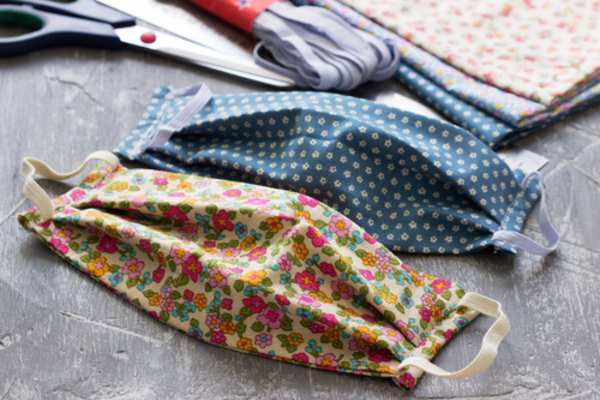 What you need to remember while using masks
For starters, you need to remember that masks alone are not going to give you 100% protection from COVID-19. Along with wearing masks, you need to follow all the social distancing protocols, hand hygiene, respiratory hygiene, and self-isolation protocols (when need be) as well.
Always wash or sanitize your hands properly before putting your mask on. You need to wash or sanitize your hands after taking off your mask too.

Now place your mask over your mouth and nose.

Next, use the ear loops in the mask to tie it/place it from behind your head.

Always remember, you should not touch your mask at any time when you're wearing it. If you accidentally do touch it, don't panic and quickly sanitize your hands before touching any other place.

In case your mask becomes soiled, carefully dump it in a closed waste-box and switch to a new, clean mask.

Do remember that while removing the mask, you should not touch the front of it. Simply untie it from the back and dump it. Wash or sanitize your hands right after.

When using reusable masks, always wash them well using soap and water.

When should masks not be used?
Don't get surprised! Yes, at present masks are recommended for everyone for their own safety and that of others. However, there are certain circumstances wherein you must not use or allow the use of masks.
If someone has trouble breathing or has fallen unconscious, don't put a mask on that person under any circumstance. This may aggravate their breathing trouble and worsen the situation.

Children under 2 years of age should not be required to wear masks. 

Never consider masks to be an alternative for social distancing. These two things must be followed simultaneously and not one over another. 
The new normal
Masks have pretty much become an integral part of our 'new normal' but that being said, it may be difficult for a lot of us to get comfortable right away with them. This is especially for those who don't step out much and when they do, the lack of habit of wearing masks only makes it more uncomfortable for them.
Well, there's only one advice that you can follow in such a case—start slow and soon you will get there. Try wearing your mask at home for short durations and get the hang of it so that you don't feel overwhelmed when you have to wear it for longer durations when stepping out.
Also, it is absolutely essential to get a mask that fits you right. Just like clothes, masks also need to be of good fitting in order for them to be extremely comfortable.
Now that you've understood some of the most important aspects about the role of face masks during this ongoing pandemic, let us know in the comments below if you have any questions. For any queries related to COVID-19 or any other health concerns, you can consult with India's leading doctors online on MFine.
Was this article helpful?

0

0
Love reading our articles?
Subscribe to never miss a post again!