22 High Fiber Foods You Should Eat in 2023
2 Min Read
Fact Checked
You've heard it before, we know, but fiber is really important in your diet. Experts recommend that 14 g of fiber should be consumed for every 1000 calories you eat. Specifically, women should consume 25 g of fiber and men should consume 35 g of fiber daily. Many of us don't pay much attention to high fiber foods , but there are benefits that should be noted. Besides promoting healthy bowel movements and reducing constipation, it helps it detox, aids in weight loss, decreases colon cancer risk and also helps in lowering sugar levels and cholesterol.
Here are 25 high-fiber foods in India that you can incorporate into your diet easily:
High fiber fruits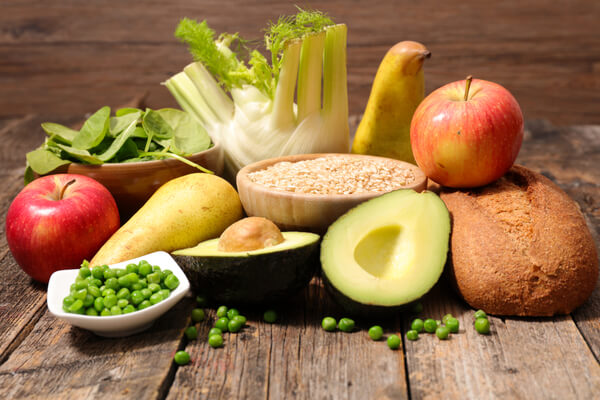 (1) Avocado: 7 g of fiber/100 g
(2) Apples: 4.4 g of fiber
(3) Pears: 5 g of fiber
(4) Prunes: 2 g of fiber in 4 prunes
(5) Bananas: 3 g of fiber

High fiber vegetables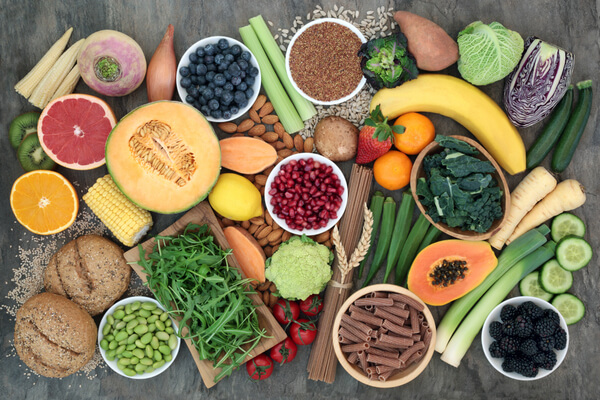 (6) Broccoli: 2.4 g per cup
(7) Carrots: 3.6 g per cup
(8) Cauliflower: 5 g per head
(9) Sweet potatoes: 2.5 g of fiber/100 g
(10) Brussel sprouts: 4  g of fiber per cup
Other sources of fiber
(11) Quinoa: this whole grain has 4 g of fiber per cup
(12) Almonds: 4 g of fiber in 3 tbsp
(13) Pistachios: 3 g of fiber per ounce
(14) Sunflower seeds: 3 g of fiber per ounce
(15) Boiled Lentils: 15.5 g of fiber per cup
(16) Dark chocolate: 10.9 g fiber/100 g
(17) Whole grain bread: 4 g fiber in 2 slices
(18) Brown rice: 3.5 g fiber per cup
(19)  Oatmeal: 4 g fiber per cup
(20) Peanut butter: 2.6 g in 2 tbsp
(21) Low fat popcorn: 4 g of fiber in 1 ounce
(22) Chia seeds: 10 g of fiber per ounce
If your fiber intake is low, and you're planning on increasing it, make sure to do so gradually. This will keep unwanted symptoms such as bloating and gas at bay. Adding fiber to your diet can be frustrating but these 22 high fiber foods chart will only help make it a lot easier. Each of our bodies react differently to diet changes. Don't make any changes to your nutrition without speaking to a professional first.
Was this article helpful?

0

0
Love reading our articles?
Subscribe to never miss a post again!