Home
>
Healthy at Home
>
#HarGharMeinDoctor: MFine's New Endeavour Knocks On The Doors Of India's Families
#HarGharMeinDoctor: MFine's New Endeavour Knocks On The Doors Of India's Families
2 Min Read
Humans are social animals. Especially in the times of crises, it only gets imperative that we need love, care, help and a shoulder to lean on in order to recover, move forward and start anew. Our families play a pivotal role in ensuring the same. They help shape our world and contribute to our well-being and survival.
"Call it a clan, call it a network, call it a tribe, call it a family: Whatever you call it, whoever you are, you need one." —Jane Howard
For every network, for every family, for every tribe- be it houses of nuclear families, extended, joint families, friends-who-are-family, or 'flatmate'wala family, the ongoing pandemic has had its effects. The anxiety surrounding health especially has risen to new heights. Almost every time someone sneezes, there is a small, unintended tweak in this panic, although we may not admit so. 
The coming monsoon season will also bring with it a plethora of communicable diseases like typhoid, cholera and also mosquito-borne illnesses like dengue, malaria, etc. Common cold and flu infections may also show frequent appearances in the health spectrum. It can be nerve-wracking to worry about COVID-19 while suffering symptoms that cold and flu may share with the virus. It is recommended now that online consultations are the best tools to utilize to manage our health during the pandemic, a push that even the Government is leaning on in order to achieve an #Atmanirbhar Bharat. With telemedicine tools and doorstep-health tests undergoing advancements, MFine is a frontrunner amongst make-in-India products, providing digital health services to a large patient base.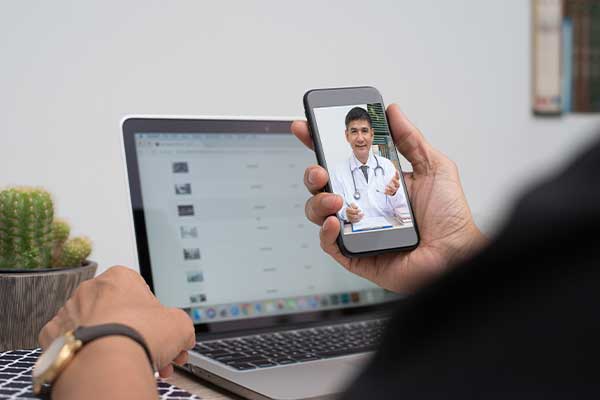 The idea of #HarGharMeinDoctor is to extend a supportive, digital embrace to all kinds of families battling this pandemic together through thick and thin. With 30+ specialities and doctors available round the clock, you have a place in your mobile phone to entrust your health complaints and issues so that you receive treatment, relief, care and expert advice from the comfort of your home at affordable costs. MFine also offers a variety of customized health check-ups and free home delivery of prescription medicines, hence making it a one-stop online destination for all your health needs. Having said this, you can also pass on the message to your loved ones that health experts are ready and available for any non-emergency concerns the moment they want to consult.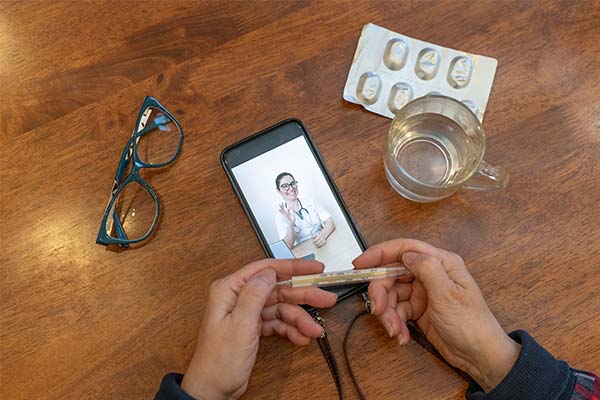 We understand that the health of your family, loved ones and yourself is of top priority and is in your hands. And this is why everyone deserves access to reliable medical advice. This is why you need a #HarGharMeinDoctor. 
Was this article helpful?

0

0
Love reading our articles?
Subscribe to never miss a post again!