Home
>
Mental Health
>
Emotional Neglect In Childhood: What Is It? How Does It Impact Adulthood?
Emotional Neglect In Childhood: What Is It? How Does It Impact Adulthood?
8 Min Read
Fact Checked
Do you sometimes feel like you don't belong to your family & friends? Do you feel empty and disconnected? Do you sense that you're different from everyone else, but you can't exactly figure out what's wrong? Perhaps you have everything and yet you don't feel happy. You indulge in excesses, extravagances, risky adventures but none of them seem to make you feel good. If you relate to any of this, you are not alone and you may have been through emotional neglect in childhood.
"I Always said 'Yes,' because if I say 'No,' I was made to feel like a bad girl, and you don't say 'No' to mom and dad. If at all you do, you will be shouted at, not given pocket money, given the silent treatment or even beaten up", said Zen (name changed) during her therapy. "And I grew up to be in emotionally abusive relationships, always feeling the same as I used to in childhood", and she sobs.
Childhood emotional abuse and emotional neglect are among the most prevalent types of childhood maltreatment, associated with a range of poor mental health outcomes usually noticed in adulthood. According to a global meta-analysis by researchers from Leiden University in 2015, the prevalence of childhood emotional abuse is self-reported by 36% of the adult population compared with physical abuse reported by 18%, sexual abuse reported by 8–18%, and physical neglect reported by 16%. Interestingly enough the same study also stated that the percentage of self reports were higher than reports by caregivers or informants. 
Childhood Emotional Neglect (CEN) is a powerful experience, but one that often goes unnoticed and untreated. In fact, many people who experienced CEN describe their childhood as "good". However, on closer examination they recognize that something important was missing, explains Dr. Jonice Webb who coined the term 'emotional neglect', in her book "Running on Empty". CEN is the result of a parent's inability to validate and respond adequately to their child's emotional needs. After a few sessions of therapy Ellias (name changed) confesses "I have always felt lonely. I have found acceptance from very few and betrayal from so many, including my parents. Although I have accepted my loneliness gracefully, I feel that's not the truth. The truth is that most of the time I try to hide how lonely and hurt I am to feel excluded." CEN can co-occur with physical abuse and is common in families where a parent is addicted to drugs, alcohol, or has compulsive behaviour, or mental disorders. But many people who experienced CEN grew up in families without obvious dysfunction. They were neither beaten or belittled. Their parents were well-meaning but lacked the emotional skills themselves to notice and tend to their children's feelings. Such parents never learned to express their feelings in healthy ways and did not know how to deal with their children's feelings either.
Emotional Neglect & the Developing Brain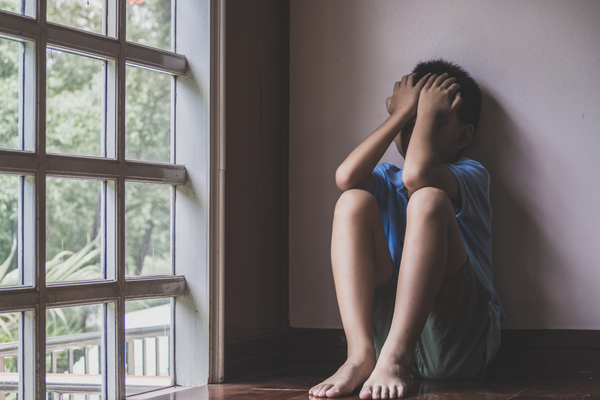 It's said that the first seven years are the most crucial milestones in a child's life. Data from Harvard University suggests that the brain circuitry grows rapidly in the first years of life. Before the child turns 3 years old, they are forming million neural connections every minute. These neural connections become the brain's mapping system, formed by a combination of interaction between the child and the caregiver. As the child turns into an adult their natural feelings & responses generally tend to be the most rehearsed neural pathways that were activated as they were growing up in the early years of their life. While the brain at all ages is capable of change, the thinking and feeling neural pathways created at a young age tend to become our default throughout life.
Our feelings are a core part of who we are, so when they go unnoticed or invalidated, we come to believe that we are not important because we are not seen and attended to. In emotionally neglectful families, the message is that feelings do not matter. Naturally, we learn not to value our feelings, we push our feelings away or numb them with food, alcohol, drugs, or sex, disconnecting from ourselves. We constantly seek attention and try to prove our worth through clingy or needy behaviours, perfectionism, overworking, and achievements. However, these external validations never actually seem to fix the problem and we end up still feeling empty.
"I was shattered as a teenager, and on one occasion I started to question my value. I got a blade to harm myself, however I lacked the courage to do so. Filled with rage & angst against self, I scratched my fingers with the blade, letting some blood peep through my skin. My mother happened to notice me, she came closer, looked at me and said "I don't like these things", and she barged out of the room. All my life I wondered if she even cared for me", said Ron on the 17th therapy session.
Why is it important to address CEN?
Several studies have indicated that the way you are treated emotionally by your parents in childhood determines the way you treat yourself and others as an adult. 

CEN often leads to emotional disconnection with self, resulting in faulty choices in romantic relationships & career.

Identifying CEN is important for developing Emotional Intelligence, as it has been proven to be more valuable to success in life and work as compared to general intelligence.

Individuals with CEN tend to exhibit self-sabotaging behaviours & emotions like low self-worth, passive aggression, fear of abandonment, sensitivity to criticism, placing other people's needs before one's own, trust issues, perfectionism, lack of awareness of one's own feelings & difficulty asserting oneself.

CEN is passed from one generation to the next by unknowing parents.

People who received emotional validation from their parents in childhood, are naturally able to provide it to their own children. People who didn't receive it enough themselves will likely struggle to provide it as parents. It is vital to recognize CEN so that you can make a conscious effort to learn the missing skills and give your children what you didn't get.
Signs & Symptoms of CEN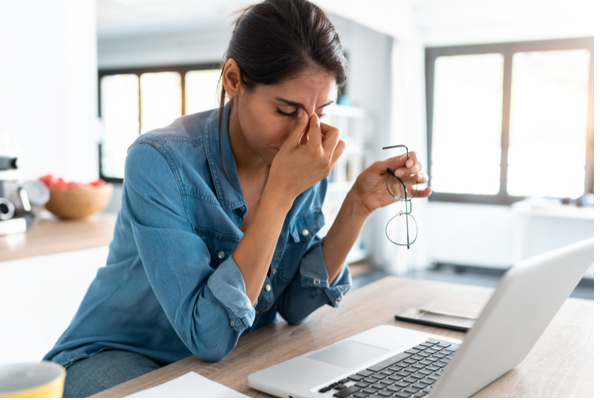 Feeling of Emptiness:

You have feelings of numbness or an empty feeling in your stomach or chest. These feelings may come and go making you feel hollow within with no apparent meaning or purpose that you could visualise.

Fear of being dependent or attached.

You have difficulty forming close emotionally fulfilling relationships. You find it difficult to ask for help and fear depending on others. You lack deep, intimate connection with your friends and spouse, feeling unimportant or inadequate. 

Negative & unrealistic self-appraisal:

You persistently feel there is something fundamentally wrong with you and feel out of place or like you don't fit in. You find yourself feeling unfulfilled even when you're successful. You feel flawed and stressed about the lack in self.

Low compassion for self as compared to others:

you are hard on yourself, constantly judging & criticising yourself. In fact, you are more empathetic to others, others talk and discuss their problems with you but you find it difficult to share yours.

Difficulty managing or identifying one's own emotions:

You

have trouble connecting with most of your feelings or you experience lack of emotions.  You find yourself burying, avoiding, or numbing your feelings

,

people-pleasing and focusing on other people's needs more than yours. You are confused about who you are, your likes and dislikes, your strengths and weaknesses.

High levels of guilt, shame, anger and self-blame:

You feel ashamed of your mistakes and feel guilty of putting your needs before others. You blame yourself constantly and harm yourself in rage. You have difficulty with self-control and indulge in excesses even if you are cognizant that they are harmful to your well- being.

Having associated mental health issues like Depression & Anxiety: You are having significant mental health issues or may be taking therapy or medications for the same. You don't feel in a good state of mind and are unable to enjoy the simple pleasures of life.
How to get past CEN?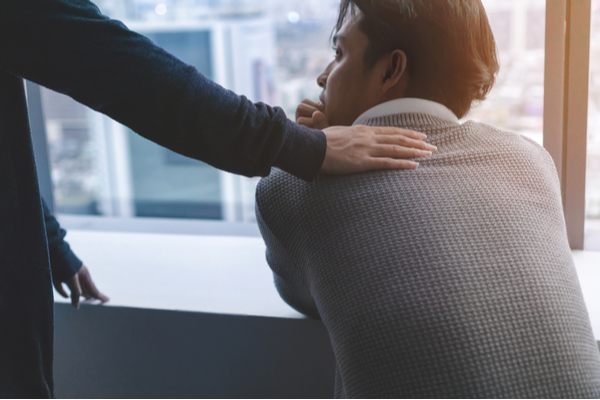 Reparent yourself:

Reparenting is giving your adult self what you didn't get from your parents as a child. You need to begin with identifying your needs & which emotional needs were not met in childhood.

Pay attention and start to make notes of your own likes, dislikes, fear or your struggles. Observe these aspects of yourself in a non-judgmental way so that you become more in tune with your true self. Begin by writing the story of your life. Journaling is an excellent way to begin with and get you deep insights about yourself.

Have role models outside your family: It's important to unlearn the dysfunctional dynamics of your family that have not served you well. Look outside your family and consciously seek people that you admire and secretly wish to be like, observe them and their personal interactions with people and practice what you never got a chance to learn. Your family dynamics should be an example for you to understand how not to be.

Practice self-love & self-compassion:

Treat yourself with kindness, forgive yourself if you made a mistake, engage in a self-care routine that nourishes both your mind and body, say kind words to yourself. It is important to value yourself, notice your good qualities, efforts, progress & achievements.

Never judge yourself for what you are feeling.

Practice self-discipline:

The key to breaking any dysfunctional and repeating patterns of thoughts & behaviour is discipline. Self-discipline is equivalent to self-caring. If you love yourself enough you will not indulge in any excesses that can sabotage your well-being. Choose to discipline yourself and suffer now in the hope of future gratification than choosing to continue present gratification, hoping to invite future suffering.

Build healthy boundaries:

You might have to recognise unhealthy relationships and steer away from them. If any of the close relationships appear to be energy draining or toxic, it's not a bad idea to build healthy boundaries around it. You must learn to voice your expectations and needs. Learn to care for others and let others care for you.

Be resilient:

Work on your ability to overcome setbacks and persist. Understand not always things will happen as you planned, nor will people always be fair. Frustration tolerance is the key here. If a situation is out of your hands, then it should be out of your mind too. Learn to handle difficult situations with grace and maturity.

Practice self-awareness exercises:

Meditation & mindfulness can help you reconnect with your lost self. Self-reflections, knowing why you are feeling a particular emotion, maintaining a feeling chart & regularly recording your emotions will get you more attuned with your true self and calling.

Seek professional help:

You have tried everything under the sky yet nothing seems to help, then it's not a bad idea to seek professional help.

Therapy provides a relationship of mutual trust & non judgement where your recovery process can lead to discovery of something meaningful in your life. Trained therapists in relational psychotherapy, attachment-based therapy, narrative therapy, family systems therapy & interpersonal psychotherapy, may provide the help that you are looking for.
Healing from CEN involves doing a lot of hard work on oneself & making conscious, gradual & steady changes every day to give yourself the care that your younger self didn't get, the care that they much deserved. With the power of autonomy & choices in adulthood, you can choose to honour your needs, take intentional steps to deal with CEN and prevent what could further damage your emotions & relationships. Certainly, it's not going to be easy, and it will take time but learning to validate your feelings and the person you are may give back bigger rewards of richer emotional experience, increased empathy for others and more satisfying relationships which can make life more meaningful & worthy. As Andy (name changed), 29 yr. Data Analyst puts in his own words, "I almost hit the rock bottom and that's when I was suggested therapy by a friend. It was the biggest game changer of my life. I not only realised how deeply unloved I was but also understood how deeply I despised myself. Everything changed magically when I decided to assert my worth".
You'd go to a professional if you had a physical injury right? Well, your mental health should also be of equal priority. MFine's 2-Month Mental Health Care Plan gives you the ease of flexibility and quality treatment quickly. The customized program designed for you will help you acess advice on daily care along with therapy sessions. The plan also includes daily supervision and assessments so you know your progress.
Was this article helpful?

0

0
Love reading our articles?
Subscribe to never miss a post again!