Home
>
Skin & Hair
>
Digital Health Solutions That Change The Way Of Cancer Care
Digital Health Solutions That Change The Way Of Cancer Care
4 Min Read
Being diagnosed with cancer is perhaps one of the most gut-wrenching moments in a person's life. Cancer is a complex condition that requires multiple care teams and the whole process of the treatment could be very taxing and exhausting for the patient. With there being advances in the treatment options, the survival rates are better than ever. The focus is now on improving the patient's overall experience with cancer care and this is where digital health is making waves. There is a lot of interest from varying quarters (patients, healthcare providers, and enterprises) on the applications of digital health in cancer care.
Digital Health and cancer care
Cancer requires multiple treatment sessions and consultations with various specialists. The number of instances where the patient turns to the internet for answers is increasing by the day. There are a lot of support groups and peer forums where there are extensive discussions about symptoms, treatment options and so on. However, there is a major problem with such forums – expert advice is lacking, leading to incorrect information that often results in confusion, anxiety and even panic.
With patients already turning to online forums for information, support and booking appointments, having a connected care platform wherein they can connect with their specialists and get the right kind of support has become imperative. Online platforms such as Mfine that offer connected care are thus the need of the hour and they are set to transform the digital healthcare landscape.
mfine – transforming the future of healthcare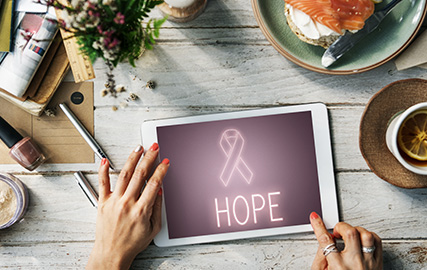 Mfine is an online consultation platform that caters to the healthcare needs of the patient. With an impressive list of top specialists from the best hospitals consulting on the platform, healthcare is now accessible to everyone. Read on to learn how Mfine's digital healthcare can improve the care experience for cancer patients.
Improved communication
Mfine powers a patient-centric platform that connects patients and specialists on demand. The platform allows for seamless communication between patients and doctors and empowers patients to manage their Health Records, and payments while also enabling easy follow-ups and consultations.
Electronic health records and their impact on cancer care
In cases of cancer, multiple specialists are usually involved in treating the patient and maintaining various 
manual health records could become a task for them. With Mfine, the prescriptions and lab test results are uploaded online to the patient's account. This ensures that follow-ups are easier, the information is readily available to the patient's care team and the entire history is available at a glance. Thus, having electronic health records will have a positive impact on cancer care and result in the improvement of the overall care experience for the patient.
Getting an expert second opinion
Getting a cancer diagnosis is never easy and patients often require a second opinion from renowned experts to make sure that the diagnosis is indeed correct. Waiting at the hospital and jumping through the hoops again to reach an expert and get their opinion on the case could be a nerve-wracking experience. It is a hard enough time dealing with the idea of having a life-threatening disease! With Mfine, all the patient would have to do is video consult the expert and get his/her opinion while at home. This makes it a tad easier for the patient to cope with the situation and empowers patients when they are most vulnerable.
Enabling self-care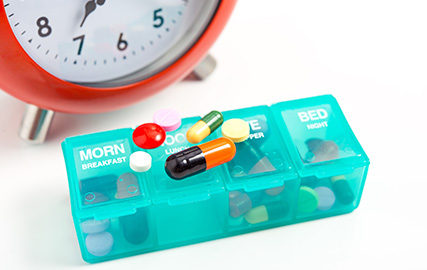 With life-threatening conditions and chronic cases, it is important to have regular tests and follow-ups. Similarly, it is important to take medicines regularly and on time. While some patients might have an effective support system, others may not and in these cases having a reminder for medicines and follow-ups is both efficient and effective. Mfine offers medicine reminders based on the patient's prescription and this could help the patient stay on their medicines in a regular and timely manner. Also, the patient can order lab tests as advised by the doctor from home and have the results uploaded on their account. This does away with unnecessary travel and tedium which would be a great relief, particularly for cancer patients.
The future holds much more in store
Unleashing the full potential of digital health can reduce the stress and anxiety that patients have to endure with an ailment such as cancer. There are many more possibilities with a digital health platform such as Mfine apart from on-demand healthcare and they are:
Automated monitoring from home
Smartphone-based imaging devices that can detect cancer
Wearable apps to monitor vital stats
Using AI for prognosis modeling
The right digital health tools and platform can improve the patient experience, empower them and provide them with a positive outlook. You can consult the best oncologists from top hospitals online with mfine. Download the app now and experience quality care.
Was this article helpful?

0

0
Love reading our articles?
Subscribe to never miss a post again!