Coronavirus
Last updated on 2023-01-12 15:53:04
Is Covid Back? All About Omicron BF.7 variant [2023]
Anuj Victor

3 Min Read

Fact Checked
Coronavirus surge: latest updates amid Omicron BF.7 variant scare [December 2022]
Even as we were still reeling from the aftereffects of Covid-19, the novel coronavirus reared its ugly head to grab international headlines yet once again. Read all about the new variant, the latest updates, preventive measures, vaccination, and more.
Covid-19: Latest updates
The Omicron surge is primarily occurring in China and not the rest of the world yet.

With most of India receiving at least two doses of vaccination, we have achieved herd immunity. This has enabled India to deal with the situation more effectively.

India approves nasal vaccine for covid-19 amid the surge in Omicron BF.7 variant 
As of Dec 23, 2022, three cases of positive Omicron BF.7 have been reported in India.
The Indian Medical Association (IMA) has urged the public to proactively follow all precautionary measures to upscale the preparedness to combat the new variant. The situation isn't as dire right now, but it's better to stay safe than sorry, even more so given how little we know about this new variant.
Why is the Omicron surge occurring in China?
Speaking about China, which is currently under lockdown, the situation there is extremely different from the rest of the globe. According to Anurag Agarwal, the head of India's genome sequencing consortium, China is currently experiencing an Omicron spike similar to what other countries experienced when they relaxed their restrictions. And, because the majority of their population lacks herd immunity, the increase in the number of cases there is significantly greater than in the rest of the world
*
. This is not so the case in India or the rest of the world, for that matter. With at least two doses of mRNA vaccines already administered to us, we have gained herd immunity, allowing us to better cope with the crisis. But having said that, let's also not be complacent in following appropriate covid behavior to fight the new variant, which may be potentially more contagious, lethal, or even elude drugs, vaccinations, and detection from existing diagnostics. We will only know how this new virus turns out to be in the days to come.
What do we know about the Omicron BF.7 variant?
A
study
posted in the 'Cell host and microbe' journal found that the
BF.7 variant, also called the Omicron Spawn
, was less likely to be destroyed by antibodies from a person who had been vaccinated or who had been infected than the original virus, which spread in 2019–2020. This virus is thought to have
faster transmission rates, shorter incubation time, and better immune escaping capabilities
, meaning they are more highly contagious than other variants (Li Tongzeng, Xiaotangshan hospital, Beijing)
*
.
Covid - 19 Nasal Vaccine
Amid the rising cases of the Omicron BF.7 variant globally, the Indian government has approved the Covid-19 nasal vaccine. Watch out this space for more information around this.
Precautionary Measures
While we know very little about the new variant, here are some good covid-appropriate measures you can take.
Avoid traveling and crowded places if possible

Keep your eyes open to new updates on the Covid variants

Get tested if you feel you have been exposed to the virus. You can book an RT-PCR Test at home through MFine.

If you're an international flier, get yourself tested so as to keep yourself and your family safe

Follow covid appropriate behavior like wearing masks, using hand sanitizers, and personal hygiene, etc

Get vaccinated if you already haven't been vaccinated. Vaccines are our best shot.
If you've already received two doses of the vaccine, consider getting a booster shot.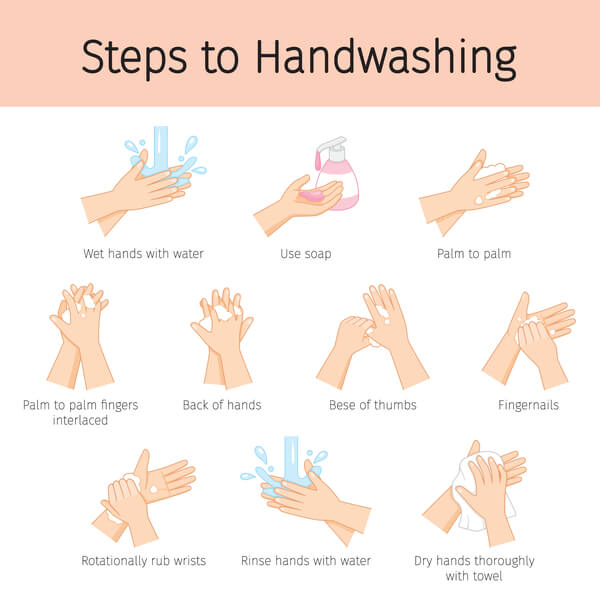 Conclusion
Just because there are more infections does not mean they will be nastier. But even so, let's encourage each other to be careful and act in ways that are covid-appropriate. It's better to be safe than sorry.
References
https://economictimes.indiatimes.com/news/how-to/all-about-bf-7-omicron-sub-variant-that-has-triggered-fresh-covid-fears/articleshow/96401344.cms
https://www.ndtv.com/india-news/coronavirus-variant-bf-7-behind-china-surge-also-found-in-india-has-these-symptoms-3629880
https://www.livemint.com/news/india/govt-approves-bharat-biotech-s-intranasal-vaccine-to-be-available-on-co-win-today-11671773768886.html
Consult a General Physician
Check out these videos
Symptoms of PCOS in Females
Covaxin and Covishield | Latest Updates
Difference Between COVID and Pneumonia
Who are Susceptible to Heart Attack?
Was this article helpful?

0

0
Symptoms of PCOS in Females
Love reading our articles?
Subscribe to never miss a post again!