Why You Still Need To Double Mask?
Anoush Gomes

2

Min Read

Fact Checked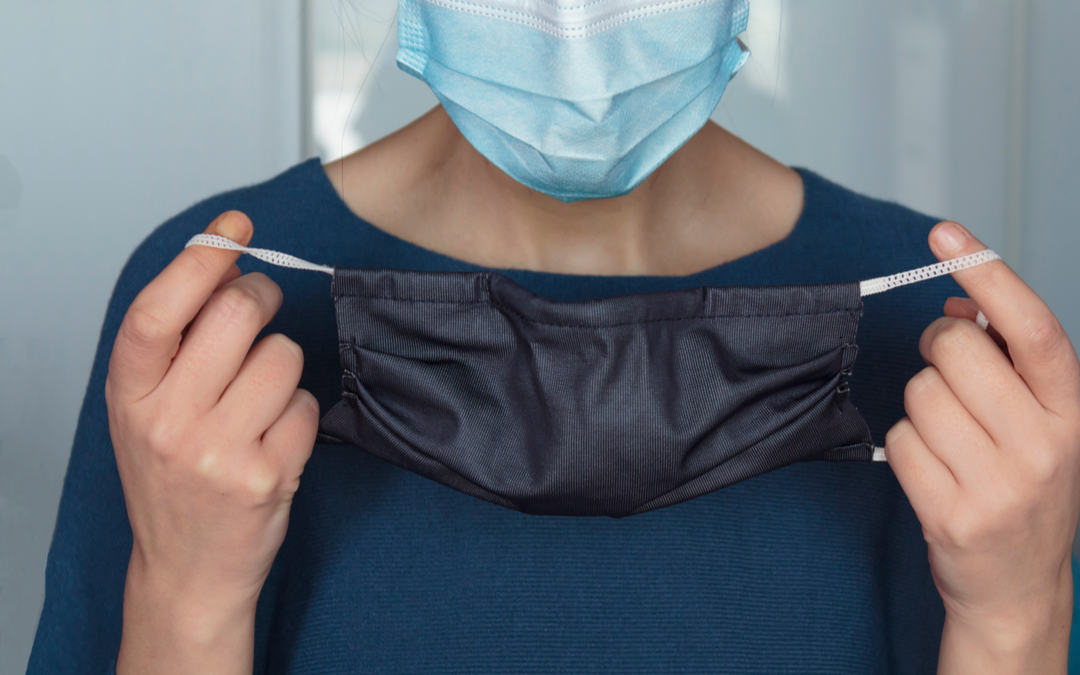 While the vaccine has come as a ray of hope, that does not mean that smaller measures such as wearing a mask should become obsolete. It is still an important precaution to take, with experts now insisting that double masking should become the norm. Read on to find out the reason why, and how to do it so that it's as effective as it can be.
Why do you need to double mask? 
The precautionary measure of wearing a mask is to stop the transmission of the COVID-19 virus through infected droplets. Wearing two masks can further protect those droplets from reaching your eyes, nose and mouth. 
The benefits:
– A better, comfortable, and tighter fit
– Increased filtration
How to double mask effectively
The rule of thumb is to use a surgical mask first and add a cloth mask over it.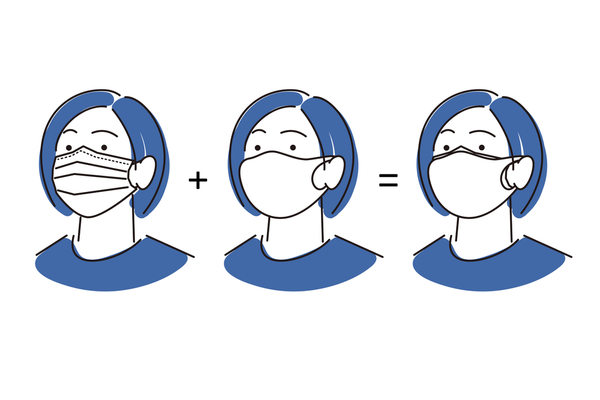 Myth busters: The following combinations are NOT effective
– Two surgical masks over each other
– A cloth mask underneath a surgical mask
` – Two cloth masks over each other 
What is the right cloth mask?
Make sure the cloth mask you choose is
– Cotton
– Breathable
– one that has 2 or more layers
– Has a nose wire or another apparatus for protection 
Watch the video below to understand the best types of masks to wear
Is it hard to breathe with two masks?
As per experts, while it makes it seem that breathing may become difficult with two masks – the benefits outweigh the discomfort. Not to mention, a cloth mask over a surgical mask is said to be comfortable enough. It does not reduce the oxygen supply either in daily routine. 
The Don'ts of double masking
Don't use a mask that has only one layer of cloth

Don't use any other mask with N95 mask

Don't use a mask that does not cover your nose and mouth effectively

Don't use a mask that is too tight or too loose: this could impair breathing and reduce filtration respectively

Don't replace a cloth mask with a thin scarf, bandana or any other knitted material

Other COVID-19  precautionary measures 
Wash your hand regularly with soap and water

Use hand sanitizer and disinfectant

Continue to social distance

Avoid going out unless it's for essential purposes or emergencies

Get tested and consult a physician online if you are exhibiting COVID-19 symptoms
If you've been advised COVID-19 homecare, track your SpO2 level from the comfort and safety of your own home from the MFine app

Register to get vaccinated

Learn about how to cope with post-vaccination symptoms
Learn about what to do after you've received your first dose of the COVID-19 vaccination