A Practical Diabetic Diet Plan You Can Easily Follow
Dr. Sreelekha Daruvuri

3

Min Read

Fact Checked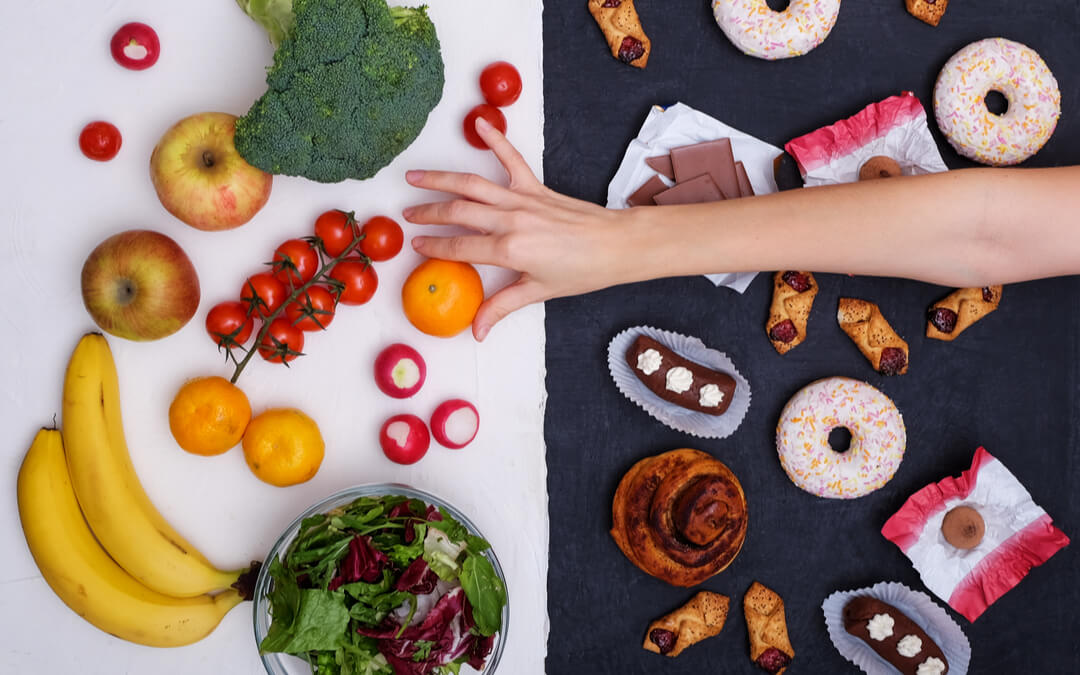 India is considered the Diabetes capital of the world and the amount of people that are being diagnosed with the chronic condition is increasing day by day. The complications of the disease such as heart attacks or strokes makes it difficult to treat. With the work from home regulation and also due to increased stress, a lot of people are unable to control their sugar levels. Most of them end up following a diet that is not healthy or they end up skipping meals altogether which could make the blood sugar levels along with cholesterol go haywire. Eating while diabetic can be a bit stressful but we've drawn up a diabetic diet plan that can be followed. Be sure to speak to a general physician, or a diabetologist before making any changes to your diet.
Diabetes is a lifestyle condition and can be controlled with diet and lifestyle changes, besides prescribed medication. It is necessary to follow a diet that is low in carbohydrates but the Indian diet is rich in carbs and starch. But there is no need to have a restricted diet, starve yourself or give up your favorite foods. Remember with a regular and healthy diet, sugar can be controlled. 
Diabetic meals: foods to include and to avoid in your diet
– Leafy greens are to be included in every day diet which as they are rich in fiber and nutrients.
– Nuts and seeds are a rich source of antioxidants and also good fats
– Whole grain cereals, vegetables and legumes are good in managing blood sugar
– Few studies have shown that foods like garlic, cinnamon, turmeric, chia seeds can also help in lowering sugar levels. 
– Foods with trans fats are to be avoided
– Avoid white rice, processed foods
People often wonder how their blood sugars are not controlled even with home made foods. Portion control is more important than the food intake besides having home made foods.
Sample Indian Diabetic Diet Plan 
Morning
– Start the day with any herbal tea or herbal tonic without any sweeteners such as honey or sugar.
Breakfast options:
(1) Two vegetable cheels
(2) Carrot/beetroot dosa with tsp green chutney
(3) Two idlis with katori sambar
(4) Two wheat rotis with 1 bowl of sabzi and half katori curd from skimmed milk
(5) Two slices of whole wheat bread with veggies along with 3-4 egg whites
Mid morning snack options:
(1) Handful of unsalted nuts like walnuts, almonds (soaked), sunflower seeds, roasted flax seeds
(2) A glass of buttermilk with some lemon and salt (skimmed milk)
(3) A small bowl of roasted chana
(4) Whole fruits like apple or orange or few cubes of papaya or guava
Afternoon
Lunch options:
(1) 1 and half katori raw vegetables salad with  2-3 egg whites and
1-2 roti with no oil

(2) 1 katori brown rice or 1 katori dalia/broken wheat with, 1.5 katori sabji (like bhindi) and 1 katori dal (palak dal) or 2-3 pieces of grilled meat (lean meat)
Evening
Evening snack options:
(1) 1 cup green tea/herbal tea with out any sugar/honey
(2) Handful nuts or roasted chana
(3) 0.5 katori- mung sprouts (raw)


(4) A cup of tea or coffee with out sugar or sweeteners and with skimmed milk
Dinner options:
(1) 1 bowl of salad / 1 bowl of vegetable soup with 2 wheat rotis and 1 bowl of sabzi
(2) 1 katori brown rice with 1 katori sabzi (soy paneer curry) and 1 katori dal
(3) Mix vegetable dalia khichidi with 0.5 katori curd

Apart from a healthy diet, being physically active is also important. Consuming a diet which has a good amount of proteins, carbs and fats should be followed. A diet plan should be customizable for each individual for which a dietician can help.  Regular blood sugar checks are to be done and consulting with a diabetologist is important to change any medication and identify any risks early and prevent complications.
Knowing the best food for diabetics can help you manage your blood sugar a bit easier. Should you have any concerns about your weight, or blood sugar level due to diabetes, consult with a diabetologist online. They will help you understand not only how to treat and manage your diabetes through prescribed medications (should you need them) but also help you make diet and lifestyle changes that will benefit your health. Following a diabetic diet plan can be daunting, but practicing portion control and mindful eating can help you live a healthier lifestyle.