Covaxin For Kids: Facts You Need To Know
Dr. Sreelekha Daruvuri

3

Min Read

Fact Checked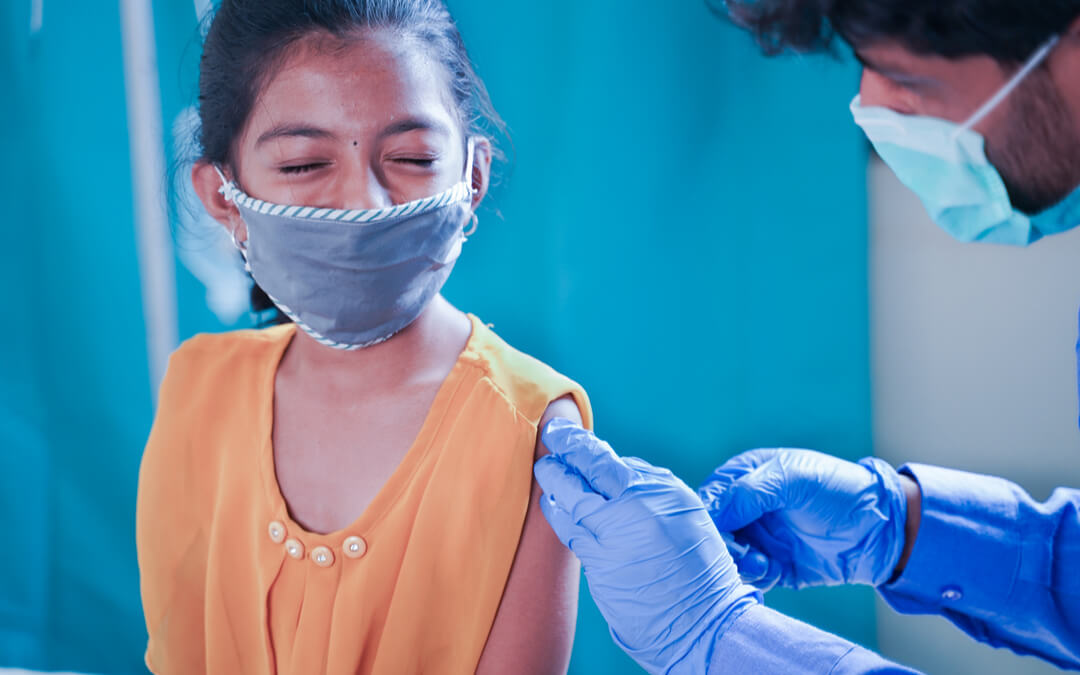 The COVID 19 pandemic that started in 2020 has impacted a lot of us in many different ways. From physical health and mental health, the lockdowns affected the economy as well. Even though the vaccinations for adults were available (Covaxin, Covishield, Sputnik) and brought some relief, it also raised many questions about protecting young citizens as well. Many caregivers worried if children/kids will be able to get vaccinated against the novel virus as well. The infection rate in children is less compared to the adult population and so are the complications, but that does not mean they don't need to be vaccinated. Covaxin has officially been approved for children from ages 2 to 18. This article will talk about the news, as well as reiterate why children need to be vaccinated ASAP.
Covaxin for kids
The first vaccine to get approved by the FDA for children under EUA was Pfizer in the United States. In India, we have the Zydus vaccine that got approved and now it's Bharat Biotech's Covaxin which got approved by the SEC (Subject Expert Committee) for vaccination in children. Covaxin is the first vaccine that has completed phase 2/3 trials in 2-18 years age groups in more than 1000 individuals. During the study, no serious adverse affects were reported and pain at the injection site was the most common side effect observed. The formulation is the same as that of the adult vaccine and two doses are given at a gap of 28 days. This is yet to receive approval from DCGI before being available to the public.
Besides these two vaccines, there is Novovax for the 7-11 year age group from Serum Institute of India and Biological E's Corbevax for the 5-18 year age group, under trials.
Why should children get vaccinated?
COVID 19 is a respiratory infection that effects individuals of any age group. It can cause no symptoms to dreadful complications like respiratory failure and death. In India, so far we have seen two waves that affected/affecting both adults and children. In the first wave, the infection rate in children was less but in the second wave it increased. The complication rate in the form of MIS-c increased too. This is one of the main reasons why it is important to vaccinate children.
Older children have complications like Long COVID which is manifested after 2-3 months of recovery like adults. Now that we have the adult population getting vaccinated, this makes children more vulnerable to infection, especially the variants. This will shift the burden of infection to children. Though according to experts, 60% seroprevalence occured in the pediatric age group, but we are yet to understand how long this will protect the individual. Delaying the vaccination can make them reservoirs.
After emergency approval, the vaccine is likely to be given to children who are at high risk. The study will continue and safety data will be submitted to the committee every two weeks for the first few months to monitor any adverse reactions happening post-vaccination. It is estimated that the Covaxin for children will be available in the next couple of weeks. Children should be educated on how to follow safety protocols and the same should be practiced at home and schools, as we are still in a pandemic. 
If your child is exhibiting any symptoms of COVID 19 or has been exposed to the virus through public exposure, make sure to contact a pediatrician or a general physical immediately. Speak to the professional to determine if the child has COVID 19 and a treatment plan will be set accordingly. It may be scary to follow a new protocol, but it's important to remember that Covaxin has gotten emergency approval for kids aged 2-18. The vaccine tested is safe and effective, and while data continues to be gathered, there should be no fear or stigma around getting vaccinated for the novel virus. It reduces the chances of grave illness and complications, helping children recover faster and making it less harder for their body to keep up.